A Book of Spirits and Thieves (Spirits          and Thieves #1), by Morgan Rhodes        Publication: June 23, 2015, by Razorbill   Genre: Young Adult Fiction, Fantasy   Pages: 368                             Format: Hardcover             Source: Borrowed                                   Rating: 
Worlds collide in this suspenseful, page-turning Falling Kingdoms spin-off series, which explores a whole new side of Mytica—and an even darker version of its magic.

Crystal Hatcher, Modern-day Toronto: It's a normal afternoon in her mother's antique bookshop when Crys witnesses the unthinkable: her little sister Becca collapses into a coma after becoming mesmerized by a mysterious book written in an unrecognizable language.

Maddox Corso, Ancient Mytica: Maddox Corso doesn't think much of it when he spots an unfamiliar girl in his small village. Until, that is, he realizes that she is a spirit, and he is the only one who can see or hear her. Her name is Becca Hatcher, and she needs Maddox to help get her home.

Farrell Grayson, Modern-day Toronto: Rich and aimless Farrell Grayson is thrilled when the mysterious leader of the ultra-secret Hawkspear Society invites him into the fold. But when he learns exactly what he has to do to prove himself, Farrell starts to question everything he thought he knew about family, loyalty, and himself….

Fate has brought these young people together, but ancient magic threatens to rip them apart.
Sam's Thoughts:
Back when I read Morgan Rhodes' stellar Falling Kingdoms, I fell in love and added all of her books onto my TBR list on Goodreads. And at that time, I already had a copy of A Book of Spirits and Thieves ready in hand so I could fall in love with her writing all over again. I should've read it right away because I keep falling in love with the fictional, beautiful world of Mytica where everything is fantasy and just speaks to me. This series can probably one day be classified as just as good as the other series that I've come to love, that's for sure.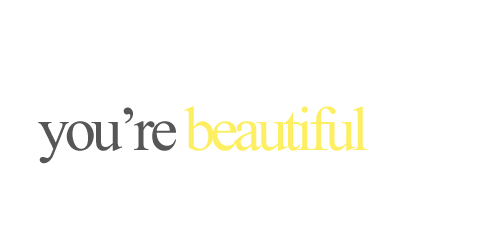 A Book of Spirits and Thieves is more magical and special than any other fantasy book I've read about in a while. It's interesting, definitely more real than the usual in writing, and just as powerful as Morgan Rhodes' writing usually is. I really enjoyed it, and there's nothing I can possibly complain about or regret reading about. Agh. Fangirl alert, I tell you.
"It had been just over two years since Daniel Hatcher left. Her father. Her hero. Her friend. Her mentor. The man who'd shared with her his love for animals and photography."
Even though this dealt with magic and the astonishing world of Mytica, there were real-life concepts that many readers could relate to. Sisterhood, losing someone who you love, divorce. It's set in a contemporary-fantasy reality and world where two out of the three protagonists and main characters which Rhodes introduces live in modern day downtown Toronto. The atmosphere is so relatable. For once, I could read a book where I finally am able to understand the street names and tourist attractions found nearby. It's certainly magical for a Canadian.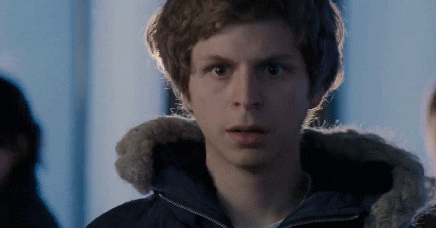 I must say that I fell in love with this story from page one. We were introduced to Crystal and her sister, Becca, who are obsessed readers. They help their mother out at their bookstore downtown and when a large package comes in the mail, they open it and discover an old book with weird scriptures and writing. This immediately sends Becca to the hospital where it's like she's been transformed into another world. In fact, she has—Mytica. Crystal strives to help her sister and bring her back, alongside some help from a rich, "snobby" teenager named Farrell, who I fell in love with. Then, there's Maddox, who is extra adorable as well. Again, Morgan Rhodes creates a cast of characters who certainly deserve a bookish Oscar for the best crew. *grins*
Crystal Hatcher: She's kickass and totally reminds me of myself, in a way. She's shy, quiet but rebellious at the same time and I loved her personality at all times. She made the best decisions at the best time. I think she's exactly like Cleo, in Morgan's other rocking series. Pretty similar, if you ask me.
Farrell Grayson: HOT is the only word that I could use to describe him. Other reviews have noted that he doesn't know what he's doing and we're all meant to hate him and all, but I do think otherwise. He's hot, sexy, and interesting. I don't know if I could even possibly ship him with Crystal or anything, because he's certainly all mine.
Maddox Corso: A male witch? We don't usually see this in YA fiction, and I grant another large applause to Morgan for that. She did a fantastic job shaping his character, showing his powers and how strong of an attitude he has at all times. I loved the person who he became by the end, and he helped Becca in so many ways, including some romantically. *wiggles eyebrows*
"One sees a snake, and one is afraid. But snakes are no more frightening than any other beast. A rabbit's bite might lack lethal poison, but it can be every bit as deep and dangerous as Aegus's. But one sees something pleasant to the eye, and the fear vanishes, the guard drops. Appearances can be deceiving."
That's just one of the many beautiful samples and snippets of Morgan's writing. The plot was just about perfect, and I would definitely rate it five freaking awesome stars. My heart raced alongside the characters's, and my mind couldn't stop fidgeting with everything—I was in love, and that rarely has happened lately. Mixing fantasy with a contemporary, realistic world is one of the best ideas I've read in a book in ages. And it came together so smoothly. This was a complete pleasure to read.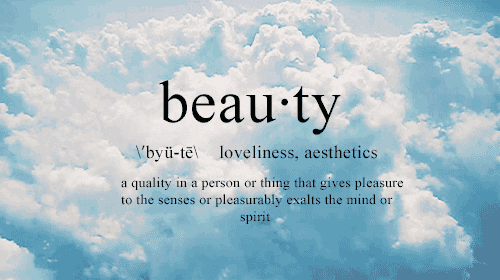 Reading this is something that every lover of any genre will adore: You don't have to be a hardcore high fantasy fan. To tell you the truth, I never was until I came across of Sarah J. Maas and Morgan's writing. This lightly touches some genre and hints of romance, but I bet that it wasn't meant to had. It's interesting, compelling, and will throw you into a room full of these characters from the first page—that's how real it feels. I just wish I could take a time portol to Mytica, because I'd rise up on my tippy toes and give a big kiss to Farrell and Maddox, your two new book boyfriends. SEQUEL, I DON'T KNOW IF I COULD WAIT MUCH LONGER. PLEASE ARRIVE BY FEDEX IN TWO DAYS AND I WILL NEVER LEAVE MY HOUSE AGAIN.
dO YOU ENJOY SPINOFFS BY YOUR FAVOURITE AUTHORS? wOULD YOU ENJOY READING ABOUT THE SAME WORLD AGAIN?