Under the Lights (Daylight Falls #2), by   Dahlia Adler                                                                Publication: June 30, 2015, by Spencer Hill Contemporary                                                     Genre: New Adult, Contemporary,    Romance, LGBTQ                                                       Pages: 312                                                   Format: Paperback                                   Source: BEA/Publisher                           Rating: 
Josh Chester loves being a Hollywood bad boy, coasting on his good looks, his parties, his parents' wealth, and the occasional modeling gig. But his laid-back lifestyle is about to change. To help out his best friend, Liam, he joins his hit teen TV show, Daylight Falls … opposite Vanessa Park, the one actor immune to his charms. (Not that he's trying to charm her, of course.) Meanwhile, his drama-queen mother blackmails him into a new family reality TV show, with Josh in the starring role. Now that he's in the spotlight—on everyone's terms but his own—Josh has to decide whether a life as a superstar is the one he really wants.

Vanessa Park has always been certain about her path as an actor, despite her parents' disapproval. But with all her relationships currently in upheaval, she's painfully uncertain about everything else. When she meets her new career handler, Brianna, Van is relieved to have found someone she can rely on, now that her BFF, Ally, is at college across the country. But as feelings unexpectedly evolve beyond friendship, Van's life reaches a whole new level of confusing. And she'll have to choose between the one thing she's always loved … and the person she never imagined she could.
Michelle's thoughts:
Sometimes it seriously is great to read a book that is hassle-free and just full of drama. Under the Lights is just a great novel that just made me laugh, giggle and want to gossip about each of the characters for days with my friends who haven't even heard of this series since they're non-readers. Dahlia Adler is an amazing author whose books I haven't read before, but when I read this, I just wanted to add all of these books onto my TBR list for the future and fall in love again and again. There's an unexpected romance, a nice crew of characters, and a story that could go either way for some.
There's so much drama here. I just imagine this taking place in Hollywood or Miami, any party central of the world where the characters will spend time partying and just having fun. There's friend-zoning (FOR REAL) and an unexpected romance that will have you wondering… WHAT?! It's crazy, but pretty great.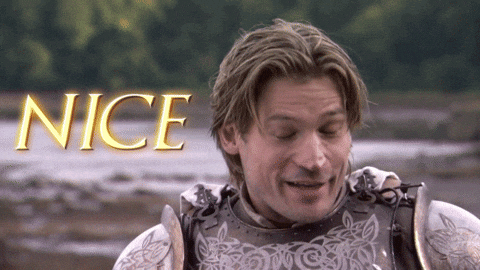 The novel starts off with our protagonist, Josh Chester, who is a star of the TV show which this trilogy is named off of, Daylight Falls. He's a bad guy, and basically rebels against everything that happens in his life. He parties hard, and finds out that he begins to start liking his costar, Vanessa, who has her mind on other things. It's pretty crazy and everything is falling apart in their lives. THIS IS A GREAT, GREAT, GREAT STORY.
The plot is racing. This is a story that could be placed in The Hills or One Tree Hill and seem perfect. Everything came together quickly, formed a plot and Under the Lights just wow-ed me. I became so excited and hoping to read more, more of the series that was seriously awesome. The characters seriously became developed and I liked them all seriously. Josh was annoying, but arrogant at the same time that made me stay on opposite sides of love and hate. This is LGBTQ, I must admit, and it was formed in a surprising way. Vanessa realized her feelings in a surprised matter that was different than the regular books where we are introduced to characters who already are understanding their feelings.
Dahlia knows how to handle love. This isn't a book where the romance comes quickly and characters spend time trying to run away. Josh felt feelings, so did Vanessa, and there was a love triangle essentially. I fell in love with the plot and it captured all of the feelings that I ever had about chick-lit. This was seriously intriguing.
Under the Lights is racing, bright and a great read, though nothing special and not my favourite book ever. There are developed characters, those who are easy-going and made the story better, and it's the perfect beach read. Adler's books have been on my radar for years, and I am very excited to have given her writing a chance because the public was somewhat correct. I loved the racing-ness of how quickly the story came together and made me smile. I seriously recommend it to all contemporary romance lovers, enjoy and adore it.
do you enjoy new adult romances? what about those books that feel like they're all about drama? have you read anything by dahlia adler?