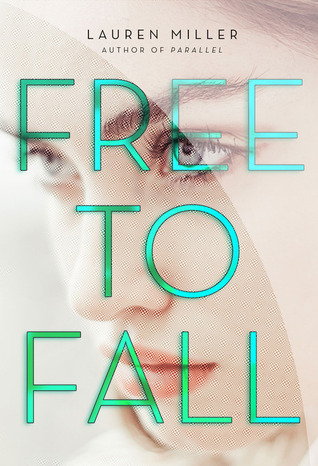 Free to Fall, by Lauren Miller                          Publication: May 13, 2014, by HarperTeen   Genre: Young Adult Fiction, Dystopian, Romance, Science-Fiction                                 Pages: 469                                                           Format: Paperback                                                 Source: Borrowed                                             Rating: 
Fast-forward to a time when Apple and Google have been replaced by Gnosis, a monolith corporation that has developed the most life-changing technology to ever hit the market: Lux, an app that flawlessly optimizes decision making for the best personal results.

Just like everyone else, sixteen-year-old Rory Vaughn knows the key to a happy, healthy life is following what Lux recommends. When she's accepted to the elite boarding school Theden Academy, her future happiness seems all the more assured. But once on campus, something feels wrong beneath the polished surface of her prestigious dream school.

Then she meets North, a handsome townie who doesn't use Lux, and begins to fall for him and his outsider way of life. Soon, Rory is going against Lux's recommendations, listening instead to the inner voice that everyone has been taught to ignore — a choice that leads her to uncover a truth neither she nor the world ever saw coming.
Sam's Thoughts:
I admit that I was hesitant to read this book. After disliking Miller's Parallel, I didn't think that I'd ever go for another book by her in the future. But then, the great big concept which Free to Fall shared enchanted me, and I knew that I needed to read this dystopian read. And trust me, you need to, too. There's just no getting by in life without reading it if you're a big dystopian lover, as I am proud to call myself.
This novel literally stunned me. It takes you into a modernized future where it seems that this could definitely occur in reality, in a few decades or so. It focuses on a perspective of a talented and highly intelligent teenager named Rory who lives with a family with tons of secrets that were never told to her. She's been living a life out of a lie, and this is all about her trying to go out in her boarding school and discover the truth behind basically everything.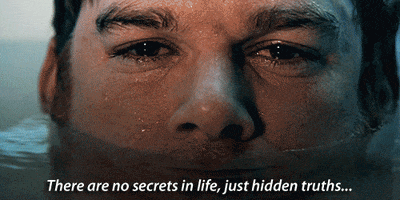 And the technology used and described seems so cool, but life shattering at the same time. But I bet that sociologists should definitely research this, because the device that every human uses in this book can seriously ruin communicating and socializing. It's called "Lux," and Rory, our protagonist, is a person who is definitely against it when we get to the end. How can you live life when a little device solves all of your issues for you—tells you what to eat, how much of it, where to go, why to go, everything. I'm kind of scared for the future now that I think about it.
Reasons Why You'll Adore Everything About Free to Fall:
1. Miller's Writing: The story is so enticing from the first chapter to the last. It's a thicker novel that uses stellar language and plot twists to surely captivate readers. And the ending? That's something I just can't get out my head.
2. Rory, The Protagonist: I find it pretty difficult to find a great protagonist who has just the right attitude. Rory, thankfully, had that. She's so cool!
3.  THE ROMANCE: Bad boy, goody-two-shoes chick? That's the cutest romance that I've seen in a loooong time. And it's cute because it all seemed to work out from the start.
4. Everything In-Between: There simply was a right amount of everything, but not something that'll equal a 5 star rating, either. THE DETAILS, SIDE CHARACTERS AND A LOT OF THE THINGS WERE LOVELY AND MEMORABLE!
Free to Fall has everything that a dystopian novel found in YA has to offer: a gorgeous cover, enduring writing, fabulous characters and a spectacular ending that'll leave your jaw dropping. I'll gladly read anything else that this magnificent author writes, because it's my kind of thing. I don't need some steampunk, stereotypical sci-fi story that'll have me confused, you know?
if you enjoy dystopian fiction as i do, what do you like in those stories? what do you dislike? do you have a favourite writer? i can't think of one from the top of my head, that's for sure.